Camberwell Potteries Roofing offers over 60 years of experience in the roofing industry and has grown to become the largest roof replacement company in Melbourne.

Over 60 Years Experience

50 Year Performance Guarantee

Accredited CSR Roofing Specialist

We Service All of Melbourne
Melbourne Roof Replacement Specialist
We specialise in re-roofing (roof replacement) and major renovation work for residential, commercial, government and community projects. We are also experienced in all types of specialised
roofing
including turrets and steep incline roofs.
We're an accredited
Specialist, so you can rest assured in the quality of your new
roof
. We use only Monier and Wunderlich tiles, which are widely considered to be the highest quality roofing tiles available. Both brands offer 50 year guarantees.
Roof Replacement (re-roofing) provides a cost-effective way to transform and rejuvenate any
tiled roof
. Our extensive knowledge and experience, combined with the use of the highest quality roofing materials ensures that your roof replacement will look great and last for decades to come.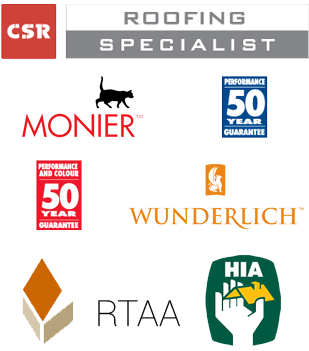 Our Roofing Services
Installation and repair of a residential or commercial roof is only the beginning of our full range of
roofing services
.We set up maintenance plans and schedule roof cleaning services for customers. Inspecting a roof after hail damage is another area of our expertise.
Over 60 Years Experience 50 Year Performance Guarantee Accredited CSR Roofing Specialist We Service All of Melbourne Roof Sarking Protect
Get a Free Quote
Camberwell Potteries
Roofing is happy to provide you a free quote for your roofing project. Please fill in the form below and we will contact you.